A hot pink top covered in different size sequins!!!???? YES. As soon as I saw this sequin top from ASOS I knew I must have it! It is from the ASOS main range but its very over-sized, almost tunic style. The only complaint I have is this top is VERY HEAVY because of the sequins! I love tunics with leggings, and for added texture I paired the top with faux leather leggings from torrid. I finished off the look with statement wedges [that have a bad-ass eyeball print!!!] from Iron Fist and a skinny bow belt from ASOS.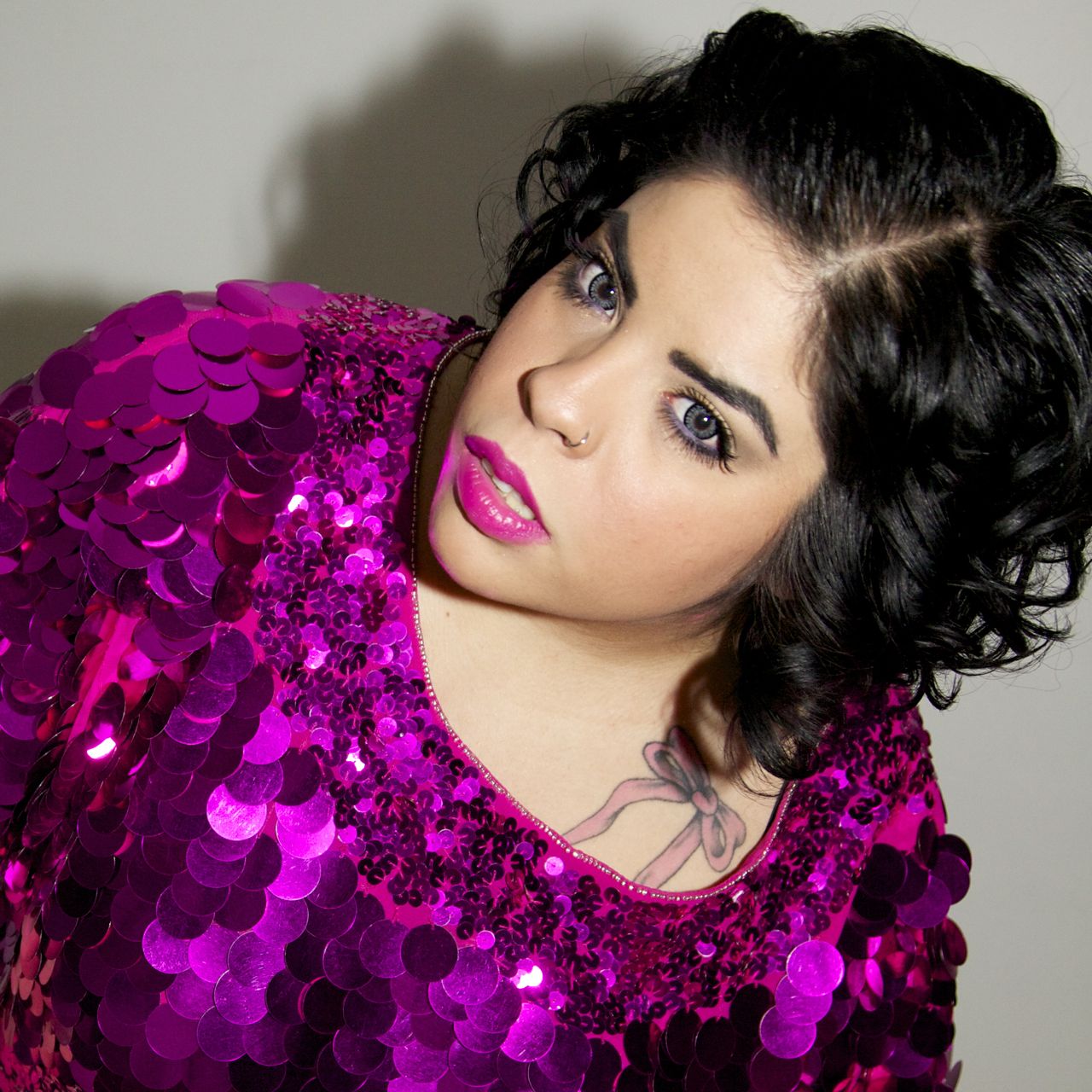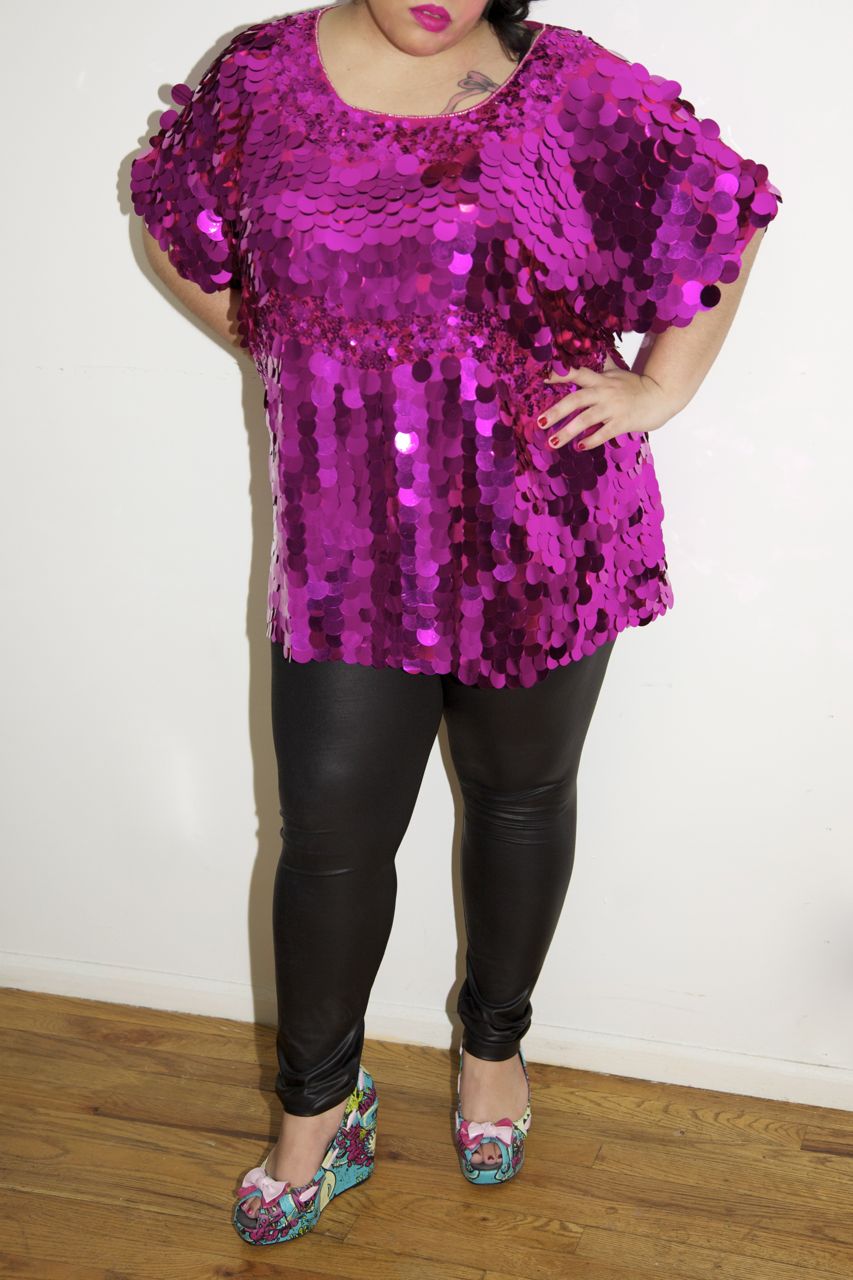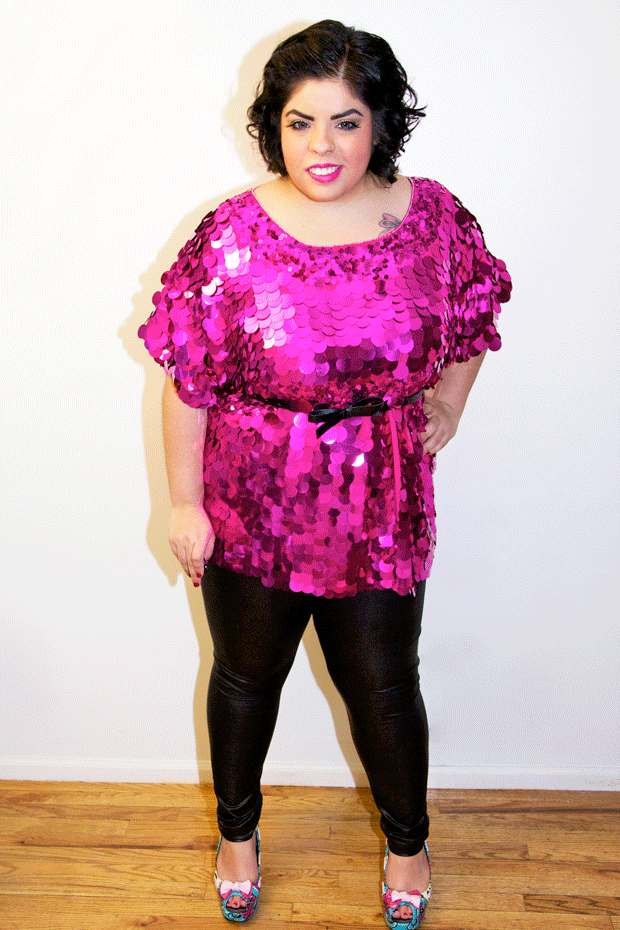 What I'm Wearing: Sequin top- ASOS, Faux Leather Legging- Torrid, Wedges- Iron Fist, Bow Belt- ASOS, Lipstick- Make Up For Ever Rouge Artist Intense in 36, Eye makeup- Sephora Hello Kitty Noir Palette
On my makeup- A simple gold lid with a deep indigo water line and lashes. Finished with my favorite hot pink lipstick. Just a heads up to my fellow makeup and Hello Kitty fanatics: Sephora has their HUGE Hello Kitty Noir eyeshadow and lip palette on sale, at $24 its a steal and the colors are lovely! All the colors I used on this look were from that palette.
Do you guys like the sequin top belted or UN-belted?!