As a grad student, most of my weekdays I dress very casual. Here I'm wearing a t-shirt from Forever21, and my favorite jeggings from Calvin Klein. A great way to revamp the classic jeans, sneakers and a t-shirt look is to add on a blazer. I love vintage blazers and this hot pink one was a $9 fabulous find at a salvation army in Philadelphia. My favorite thing to look for at thrift stores are blazers. Try everything on and ignore the size on the tag, the important thing is that the arms fit (every plus-sized princess knows there's nothing worse than having a jacket that's too tight on the arms… ugh so uncomfortable)! My new school bag is from Cambridge Satchel and my sunglasses are Prada.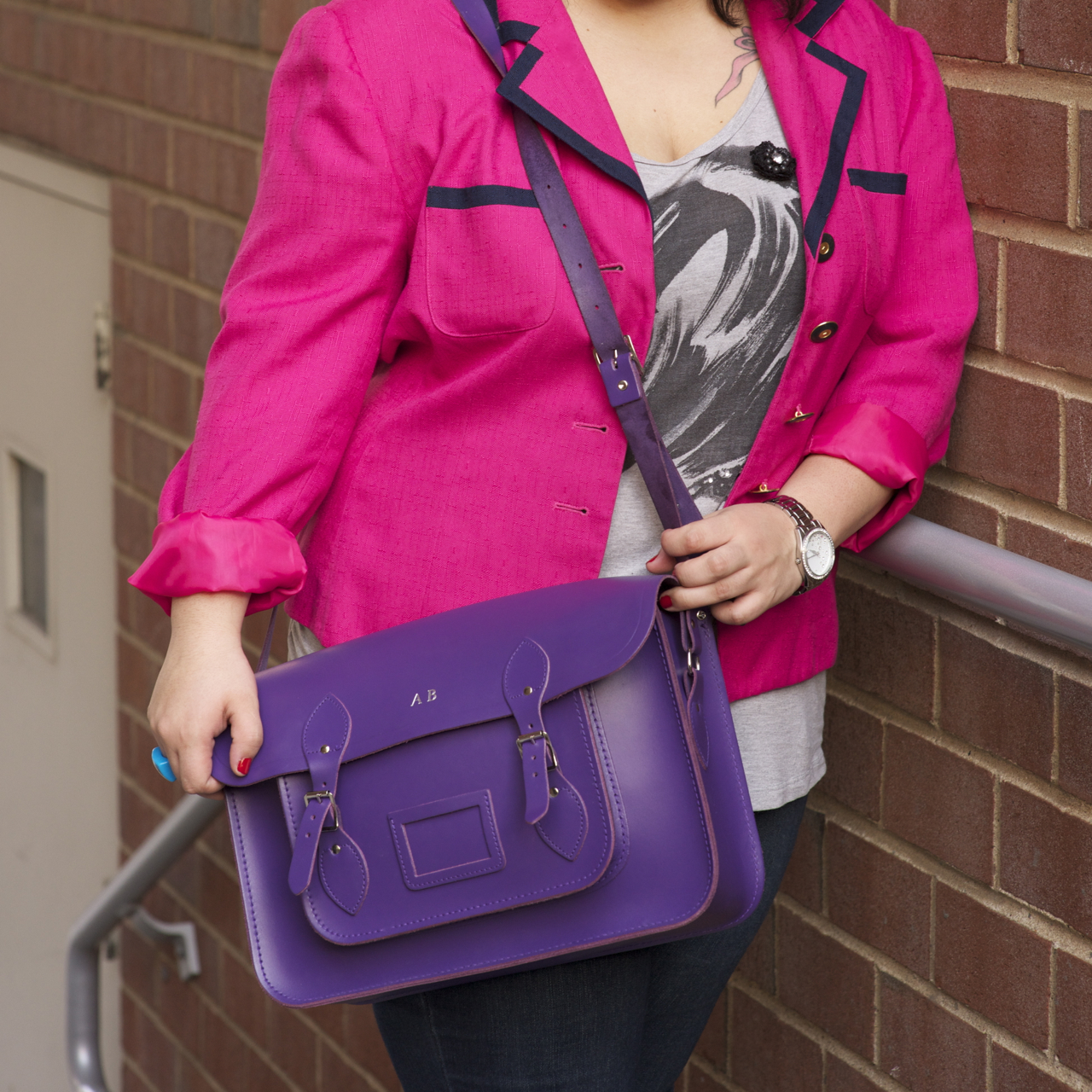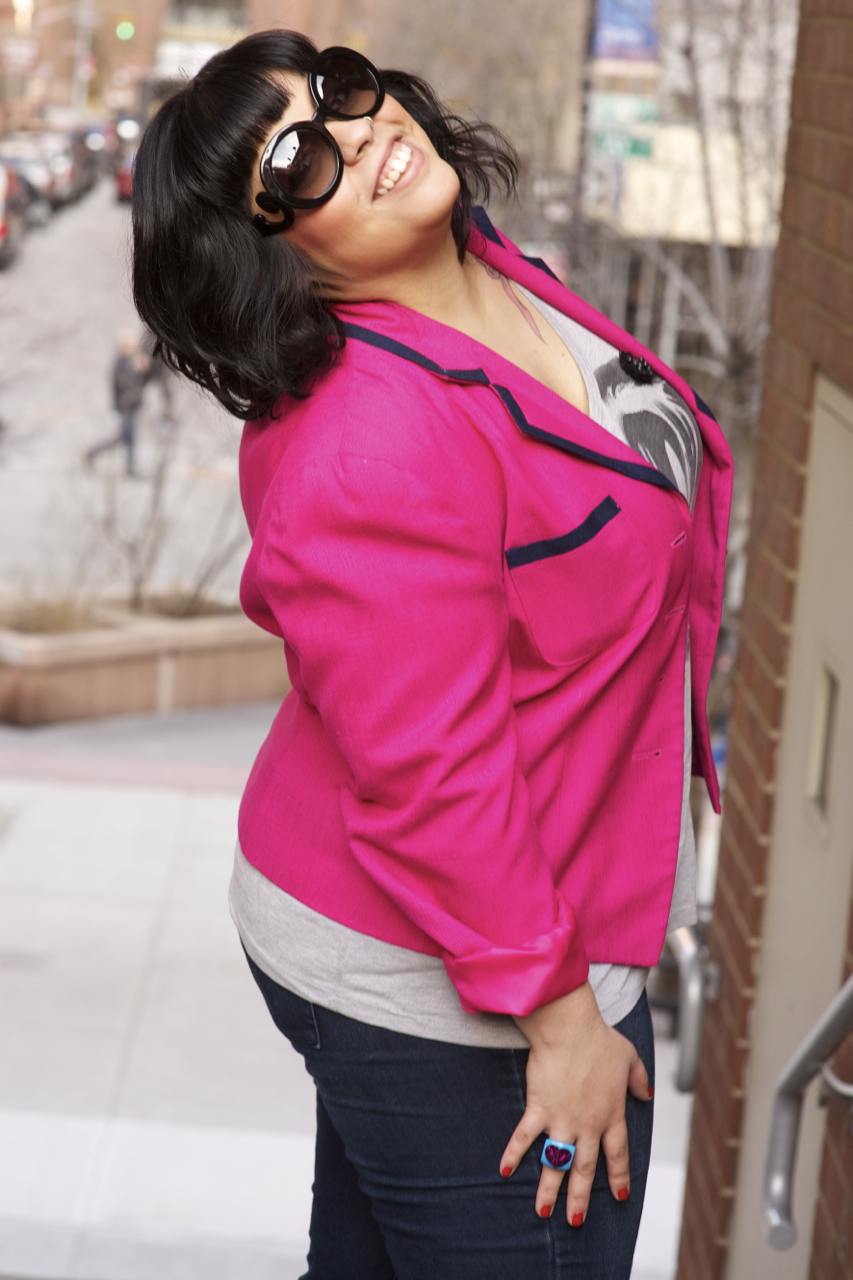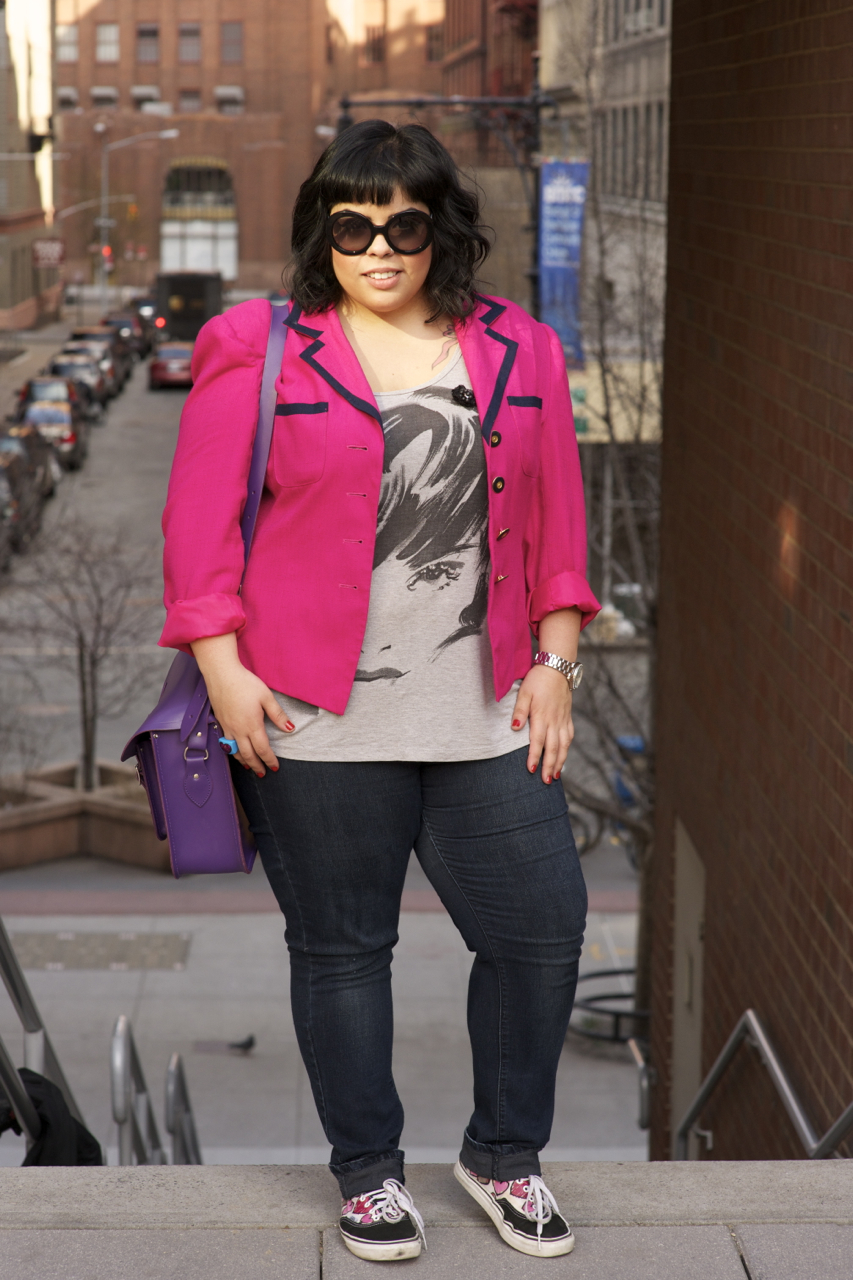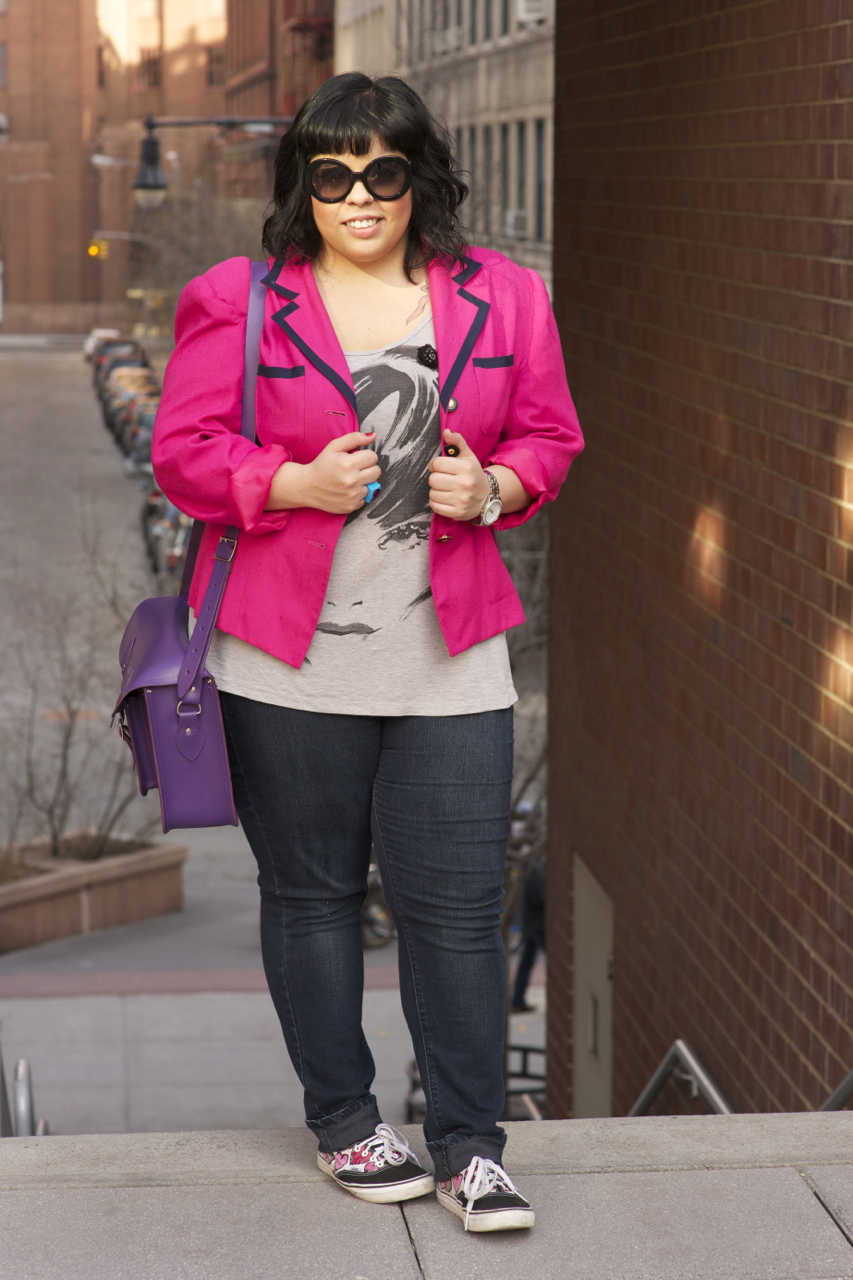 What I'm Wearing: Blazer- thrifted (salvation army), Jeggings- Calvin Klein via ideeli, t-shirt- Forever21+, bag- Cambridge Satchel, Watch- Betsey Johnson, Sunglasses- Prada, Sneakers- Vans
Special thanks to my favorite photog Louis Chan!!!