Spring/Summer 11' is going to be full of color! Its all about super saturated color blocking! Color blocking creates a graphic effect and transforms your look to something fresh and put together. With the right usage and placement of color, almost any silhouette can achieve visual balance… So why not bring color blocking into a beauty look as well as a fashion look?!!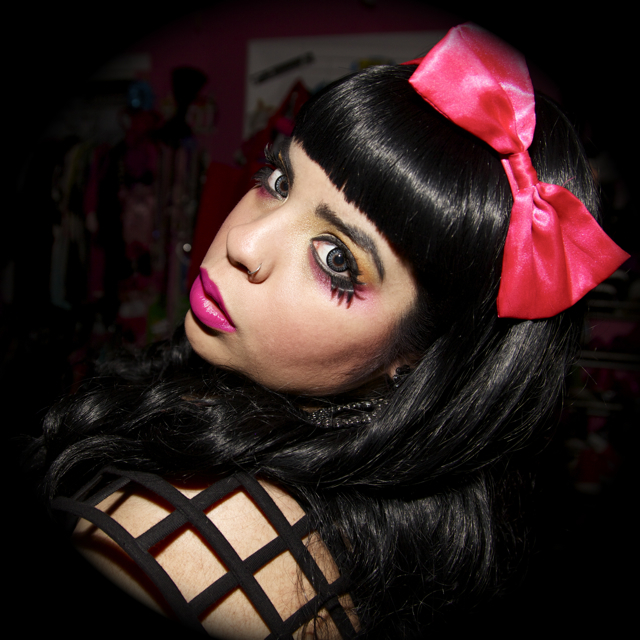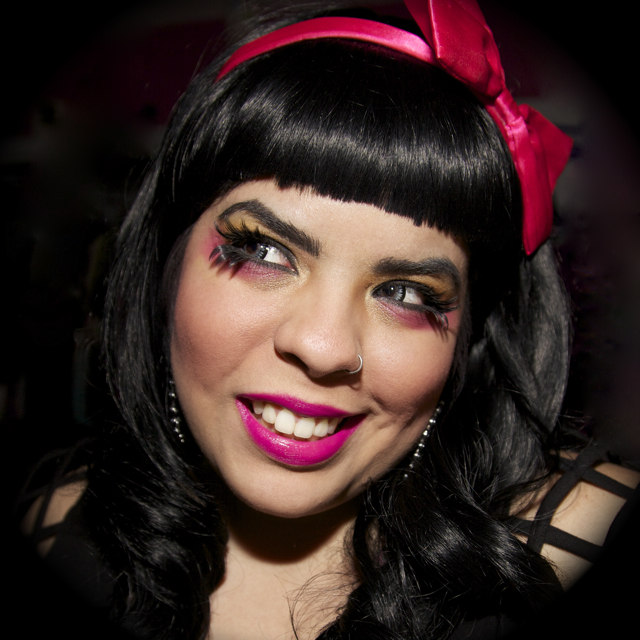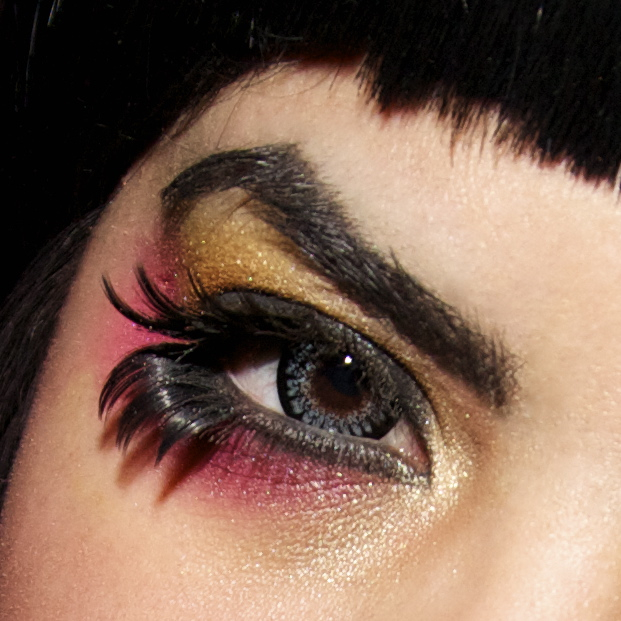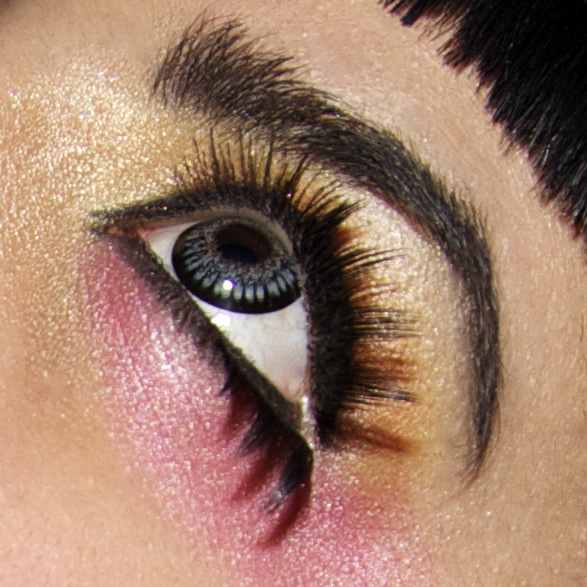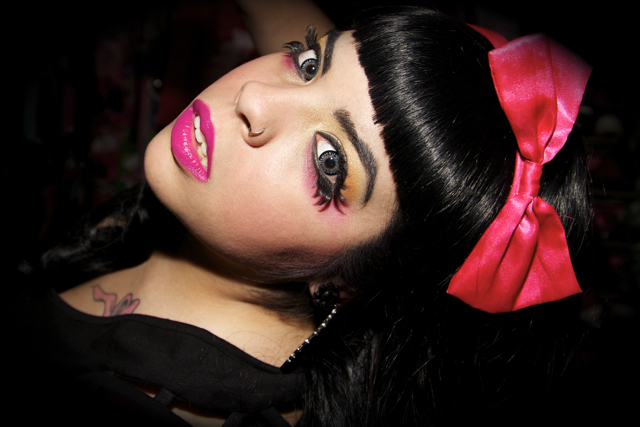 For this look start with a beige neutral eye shadow base. Then blend in a high pigmented shimmery yellow eye shadow starting at the corner crease of the eye blending down to the lash line. Blend in a shimmery orange eye shadow on your crease. [it should flow from yellow to orange nicely on the crease, if not keep blending!] Use a pink shimmery eye shadow on the outside of your water line blending from the tear duct outwards. BLEND BLEND BLEND. Line the top lash line, bottom lash line and water line with black eye shadow or eye liner to create depth. Here I used these amazing eye lashes from Japan! They are so big and full that I cut them and used half on the top lashes and half on the bottom, and they still look super full. Apply mascara to the top and bottom lashes so that your natural eye lashes will hold to the false lashes. Finish the face with your favorite blush on the cheek bones and your favorite hot pink lipstick! BTW I LOVEEEE this Makeup Forever lipstick, I've been using it for 2 weeks straight!!
Products used:
Face: Amazing Cosmetics Concealer in Medium Beige, MAC Studio Tech in NC30, MAC Mineralize SkinFinish Natural in Medium Plus

Eyes: TIGI Bed Head Cyberoptics Vanilla Eye Shadow [base color], Shimmer eye shadows from Coastal Scents Ultra Shimmer Palette, Black shadow [used as liner] from TIGI Bed Head Eye Shadow Palatte, DiorShow Unlimited Mascara in Black 090 , Eye lashes from Pretty and Cute

Cheeks: MAC Powder Blush in "BREEZY"

Lips: Make Up For Ever Rouge Artist Intense in 36 (satin fuchsia)
Brushes: SIGMA'S COMPLETE BRUSH KIT
Oh and my bow headband is from forever 21!