If you didn't notice already, I'm obsessed with polka dots! Anywho, the weather in NYC has been FREEZING. Spring, my closet is waiting for you… My favorite outfits this winter have been jeans or leggings with a chunky sweater. Here are some of my favorite chunky sweaters: HERE, HERE, HERE. I LOVE THIS super warm dotted sweater from ASOS it's stretchy and very warm! I paired the sweater with a comfy jersey A-line skirt from Forever 21+ and black tights. Now to the focus of the outfit: I finished off the look with these HOT PINK EGO AND GREED BOOTS! These boots are super cute and comfy and they are the perfect statement piece for this "sort of spring" weather we are having. Just after I shot this outfit post it snowed YET AGAIN in NYC, but the rubber bottom on the boots make these perfect for all weather situations.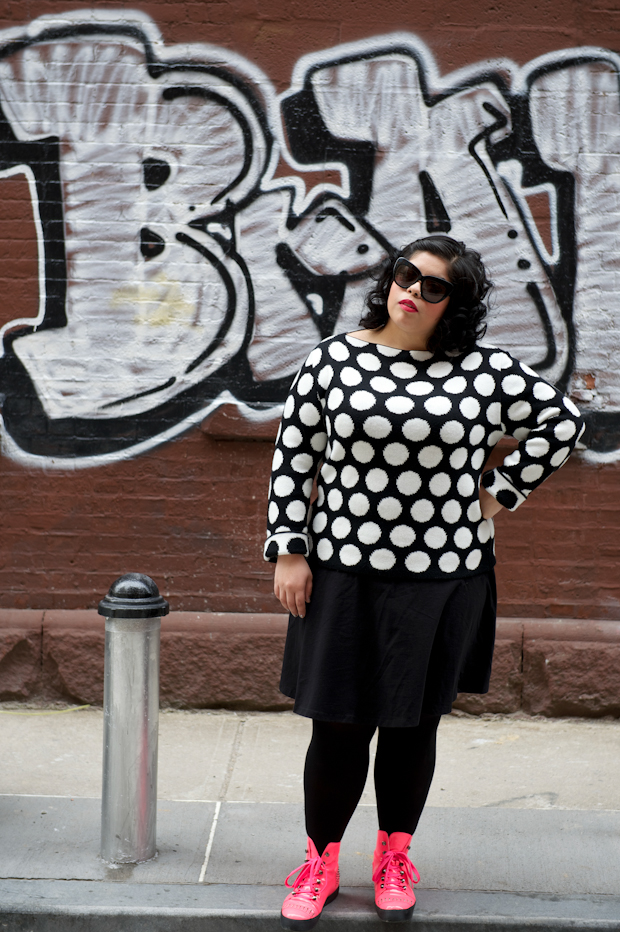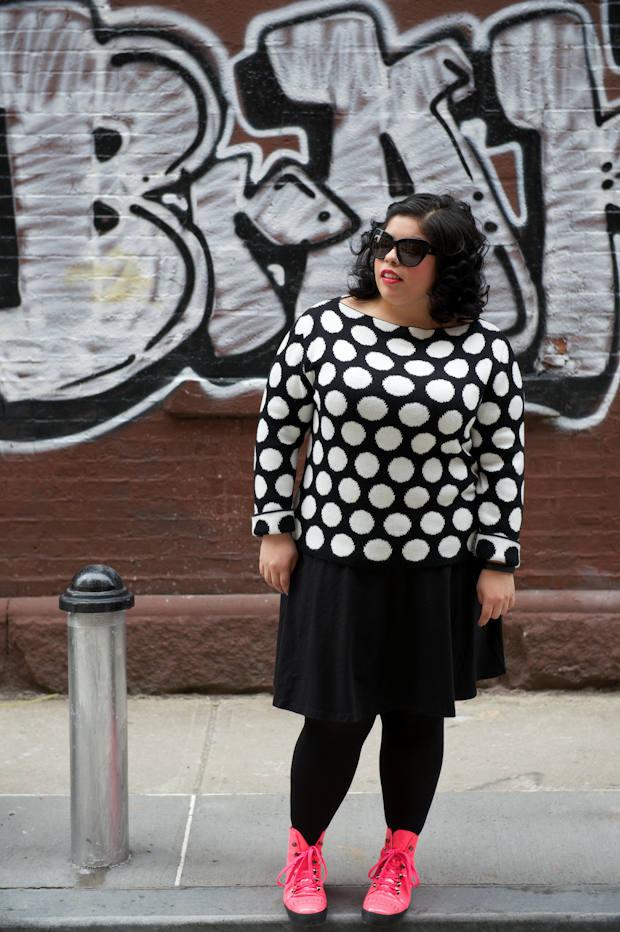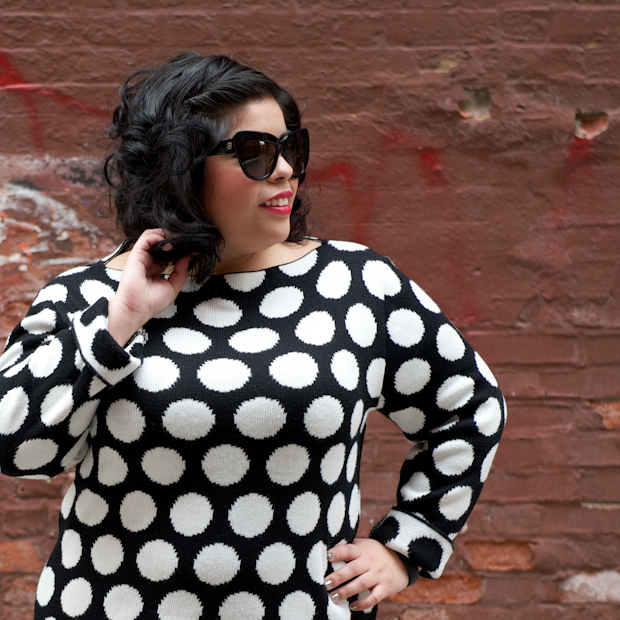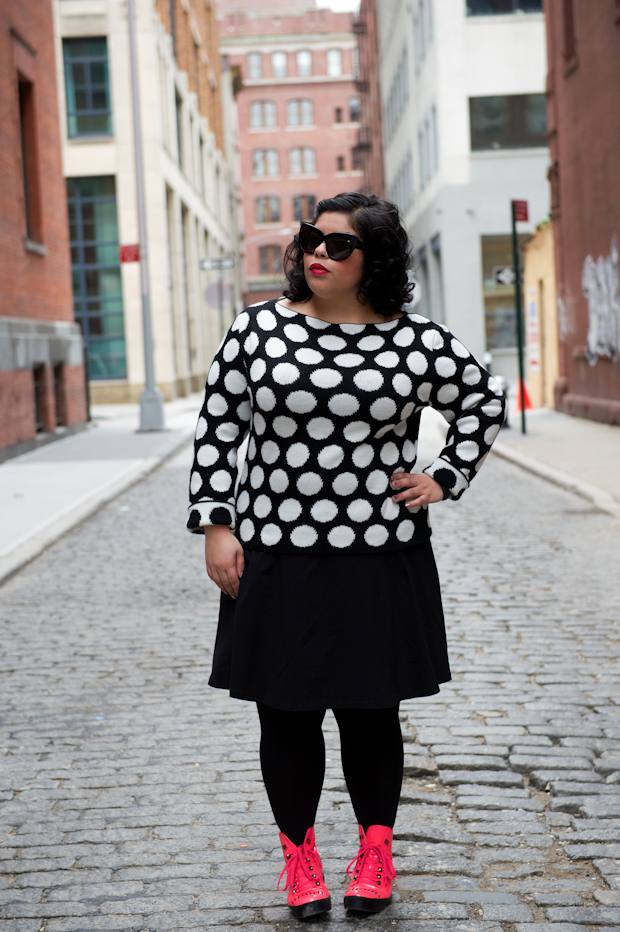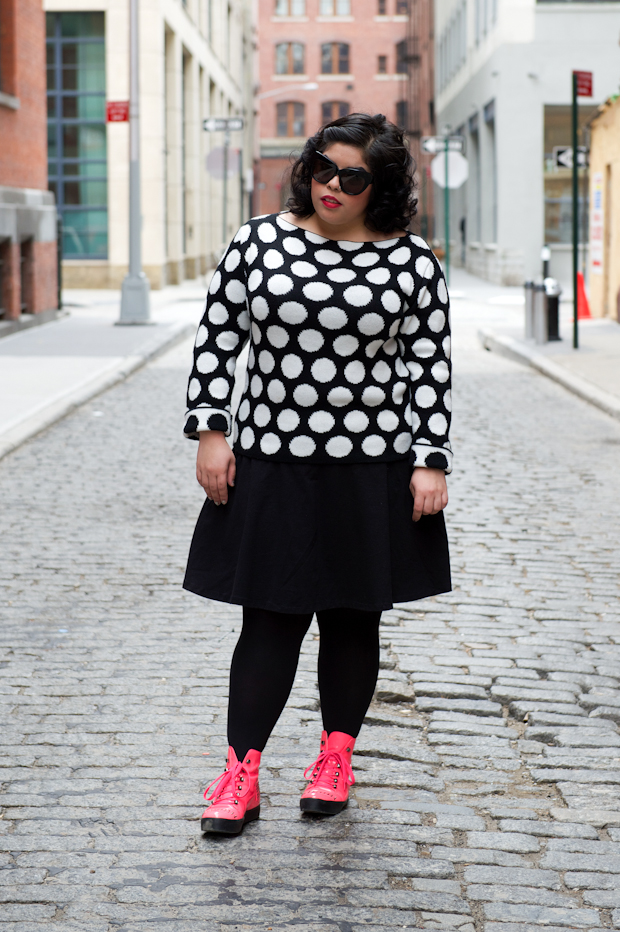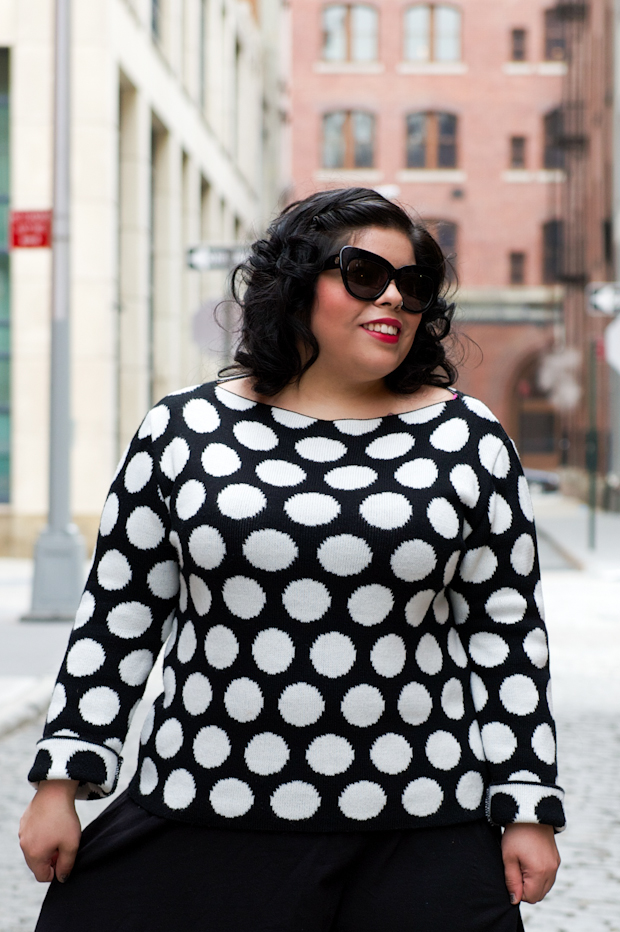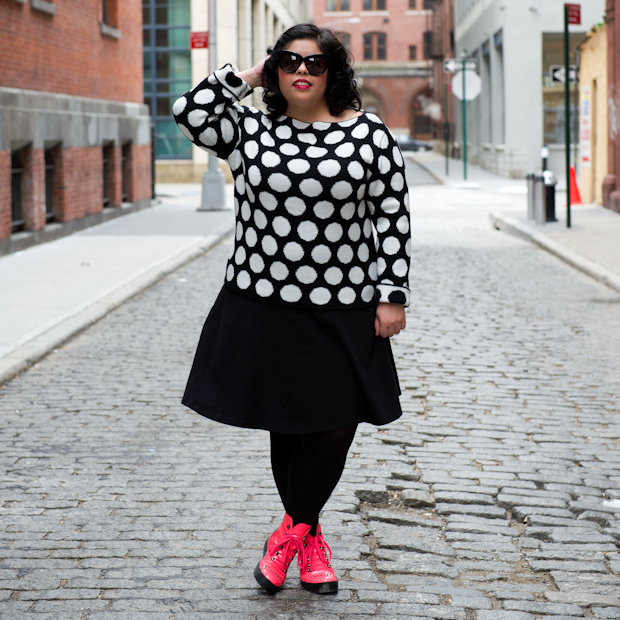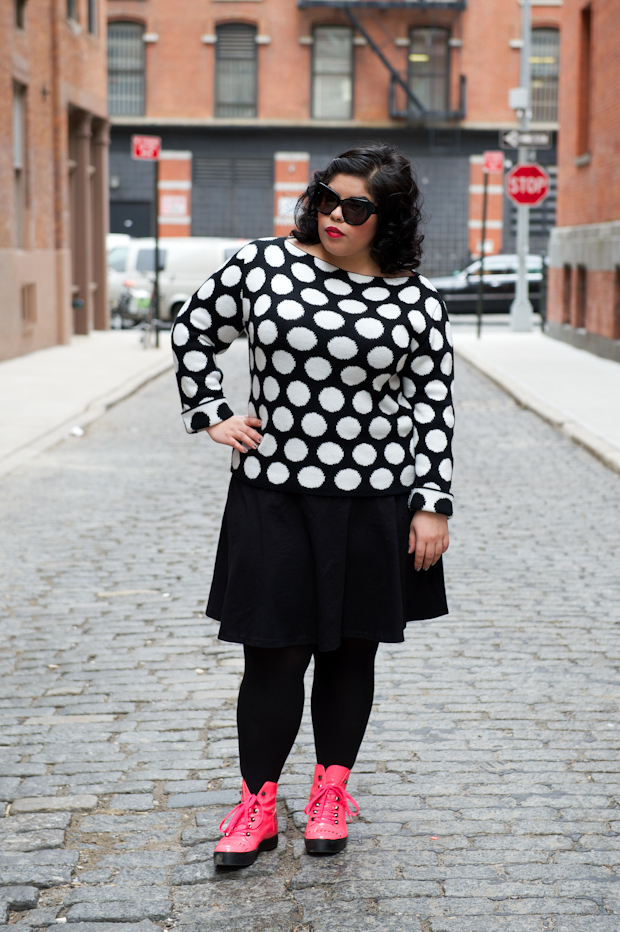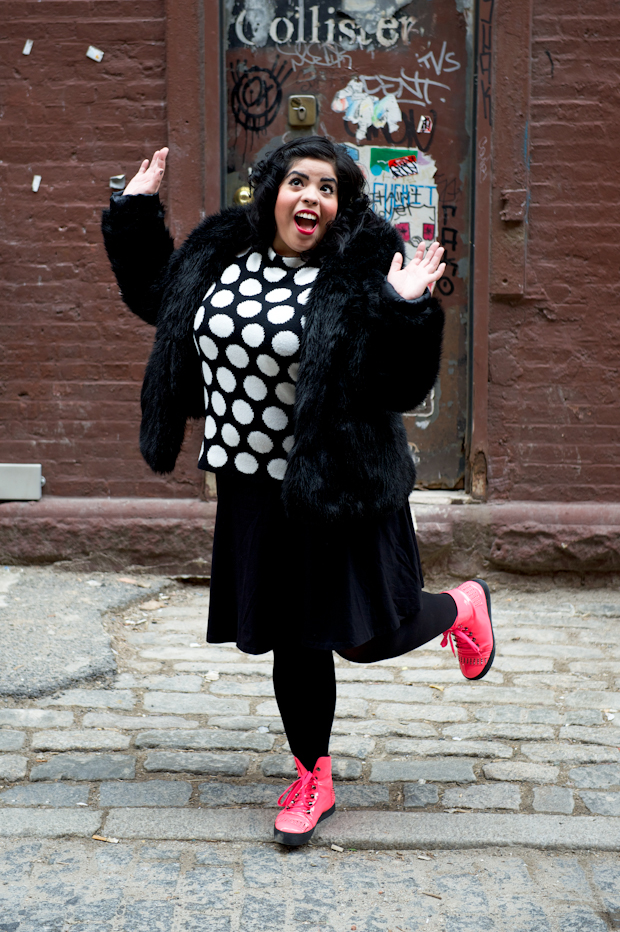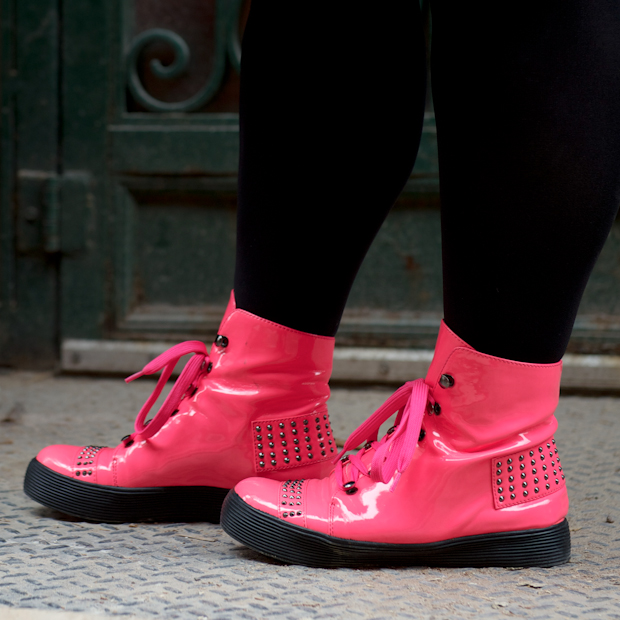 What I'm Wearing: Faux Fur Coat- ASOS, Polka Dot sweater- ASOS, Black jersey skirt- Forever 21+, Hot pink studded boots- Ego and Greed via Nordstrom, Sunglasses- House of Harlow 1960 Chelsea, Lipstick-Kate Spade Lip Crayons
Photos by the bestest photog ever, Louis Chan!